Who is WEX?
WEX (formerly known as Wright Express) is a global provider of business payment processing and information management solutions. And for the last 30 years, WEX has been helping keep Australian businesses on the move by bringing them WEX Motorpass and Motorcharge fuel cards.
The company's subsidiaries include WEX Financial Services, TelaPoint, Pacific Pride, WEX International, WEX Prepaid Cards Australia and WEX Fuel Cards Australia. Together, these subsidiaries employ more than 2,230 staff in 5 countries.
You can learn more about WEX and their other products here.
In 2016 WEX Australia were recognised by the Customer Service Institute of Australia as the Service Champion in the national category of Service Excellence in a Contact Centre.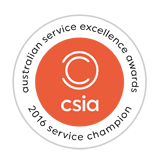 Core to the WEX mission is acting as an engaged and responsible corporate citizen. In the global WEX family, "social responsibility" is more than a phrase; it is a way of living, embodied in our history of giving back.

We offer our time, money and expertise to worthy organisations in all of the regions we operate. We believe it is our obligation as good business people, and as humans, to pay attention to our workplace, our community, our future, and our planet.

The Giving Back Committee is responsible for WEX Australia's Corporate Social Responsibility (CSR) efforts - activities which positively impact and promote the welfare of the community. WEX's CSR efforts include not only generous donations to good causes, but also activities which allow employees to get involved and play their part in giving back.

WEX Australia proudly supports the following organisations: